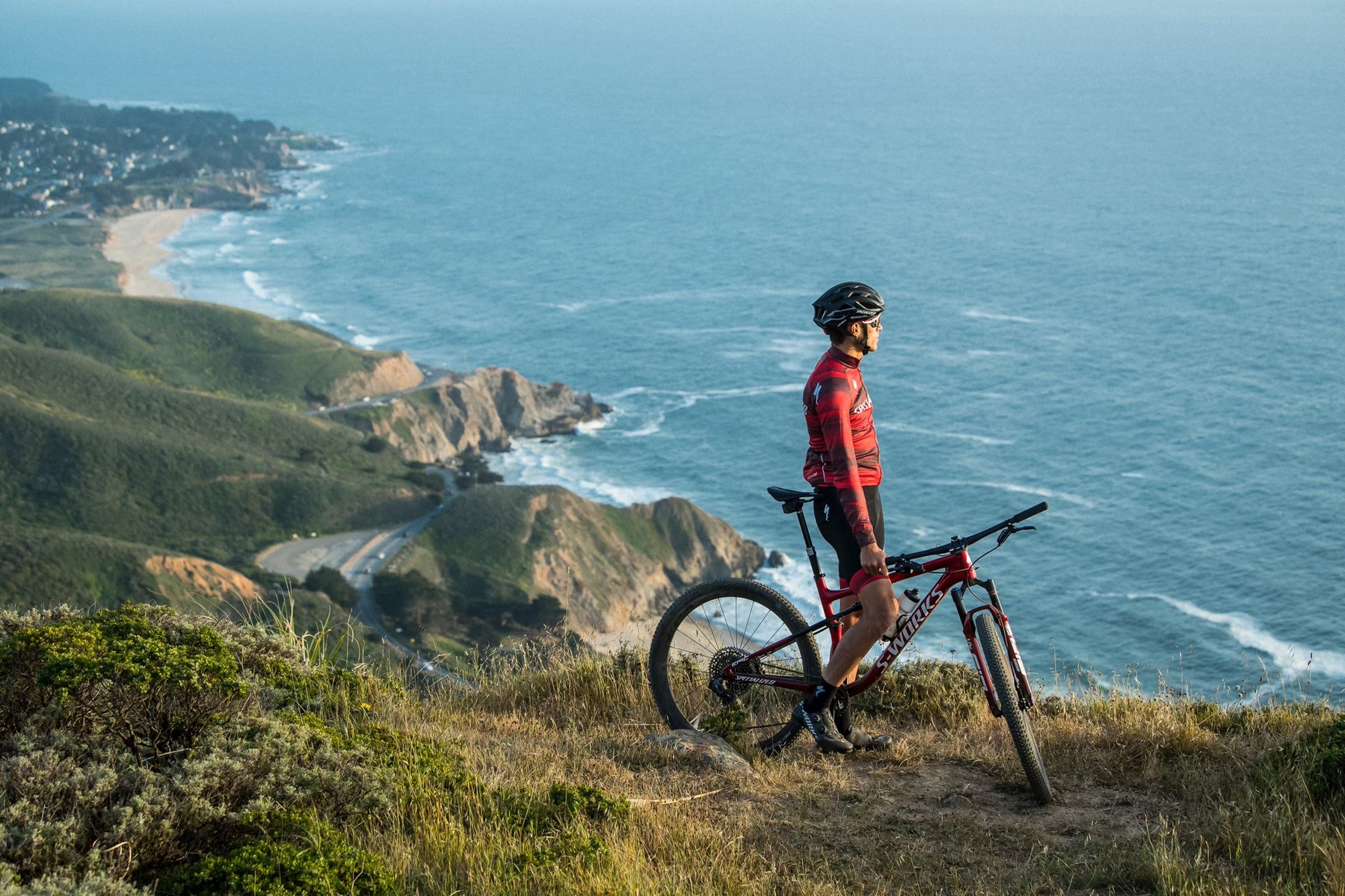 There are countless athletes who have an artistic pursuit running parallel to their sport. For me it's poetry and music, which I've always described as an outlet that runs counter to my career as a bike racer. Trying to weave together words in a poem or song is a world away from being in a MTB World Cup race. I've always thought these two worlds balance each other with their differences. But maybe the balance lies more in how similar they are, and maybe there's room to bring a poetic heart into what we do as athletes.
I was one of the many kids who grew up with Kobe Bryant posters plastered on my wall. Kobe was endlessly curious, and brought inquisitiveness to every aspect of what he did. He was obsessed with the art of basketball. He let the pendulum swing between competition and creativity, and underlying it all was a sense of curiosity. I'd put Kobe up there with Michaleangelo with his artistic mind – applied to a different process altogether.
Eliud Kipchoge, the only man to break the two hour mark in a marathon, has a similar spark. He carries a quiet confidence that brims with humility and wonder. "I just want to run a beautiful race," was his response to a reporter asking about his expectations for the London Marathon.
A beautiful race. That's what all athletes are seeking. That pursuit is not unlike an artist searching for beauty in a poem or painting. But there are thousands of pedal strokes in training that go into that one beautiful race. There are thousands of words written before the poem sifts down to its final version. There are countless small and seemingly dull moments throughout any of our processes. But those are the moments to which we must bring a full sense of wonder.
I'd bet every athlete would describe the feeling where everything clicks as something magical. But where does the beauty lie in the midst of the raw and rugged parts of a sport? What happens when we fall apart during a race and our mind throws out a barrage of every possible way to say I can't do this? And how about the repetition in the process, all the moments that are wrapped in ordinary and seem to hold nothing special to them? Can we be curious about all that stuff too to keep the spark going?
Poetry has taught me to try to bring a keen eye to all the pitfalls and missteps in life, along with the moments of ease and connection. It's equally important to be inquisitive and open in tough times and good times. And there's always vibrancy in the ordinary moments – if you only look hard enough. The artistic process is about using wonder and creativity to dig for beauty and understanding amidst our lives. The process of being an athlete can involve the same, as we dig towards that beautiful race and try to further edge out the limit of our capabilities.

Chris Blevins
Christopher Blevins proudly hails from Durango Colorado, growing up at the local BMX track and the hundreds of miles of trails in town. He racked up a couple dozen national titles before heading off to Cal Poly, where he studied business and sociology and kept his eyes set on qualifying for the Tokyo Olympics, a goal he accomplished 2 weeks after graduating this spring. You can follow Chris on Instagram at @christopherblevs.